Swan air compressor CS series

The SWAN air compressor CS-1 series are modular in desig reliability, simple maintenance and quiet operation. Using Germany air end and accurate control components, stable quality consistent with the real needs of users.
1. Composite design pattern
The SWAN air compressor CS-1 series are modular in desig reliability, simple maintenance and quiet operation. Using Germany air end and accurate control components, stable quality consistent with the real needs of users. It must be your best option.

2. Durablity, soft operaion, easy maintenance.
Secure frame and trandencental insulation, soft operation druring working. Chiller is highly effectivedesigned ensuring long-term operational efficiency
Adjustment of maintenance is applied to the same location, easy inspection and replacement of consumable parts. Design of box-type is suction valve sharper, convenient dismantling, oil change in internal pressure; save time and effort.
3. Automatic self-adjusting belt tension.
The Automatic self-adjusting belt tension mode mechanism automatically increases the durability, reduces the difficulty of adjusting, high-performance belts,soft operation, low noise.
4. Simple control system easy to use.
Simple instrument panel, clear display of operation to easily maintain, support remote and multi-machine control, electronic modules enhance control and protection while overload.
5. The flow of air and oil in Swan compressors CS series.
Minh Phu Machinery and Technical Services Co., Ltd provides repair and maintenance services for air compressors, Swan air dryers and replacement equipment (oil filters, air filters, oil, oil separators,....). Come to us, customers will receive the best, fastest service with professional, dedicated and thoughtful style. Also we have good after sales service, quality goods, reasonable prices ... When you are in need to buy machines, maintain air compressors, or have problems with air compressors, air dryers, please call us immediately 0919.23.28.26 for free advice.With a well-trained team with lots of experience, we believe that it will meet all the your need.
Related articles : Swan TS-V air compressor, Finding the failure of air compressor-Part1, overheated screw air compressor failure, Swan air compressor,Swan HTW air compressor, Swan air compressor CS-AD series.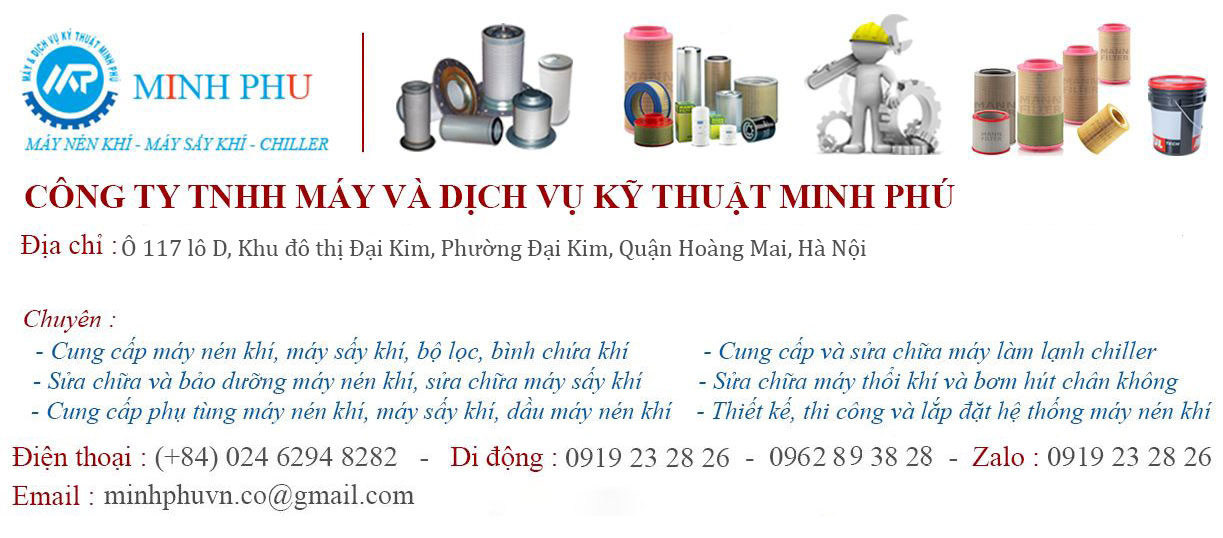 Newer articles
Older articles