Pros and application of Shinmaywa air blower.
Shinmaywa is well-known air blower brand in Japan. It's widely used in VietNam with 2 designs which are ARS model and ARH model.
It has many breakthroughs and optimization in design. It has outstandings such as: Compact, energy-saving, noise and vibration reduce. Specification of ARH 200S air blower: Flow rate: 22.1 m3/min, pressure: 55Kpa, Outlet capacity: 37kW.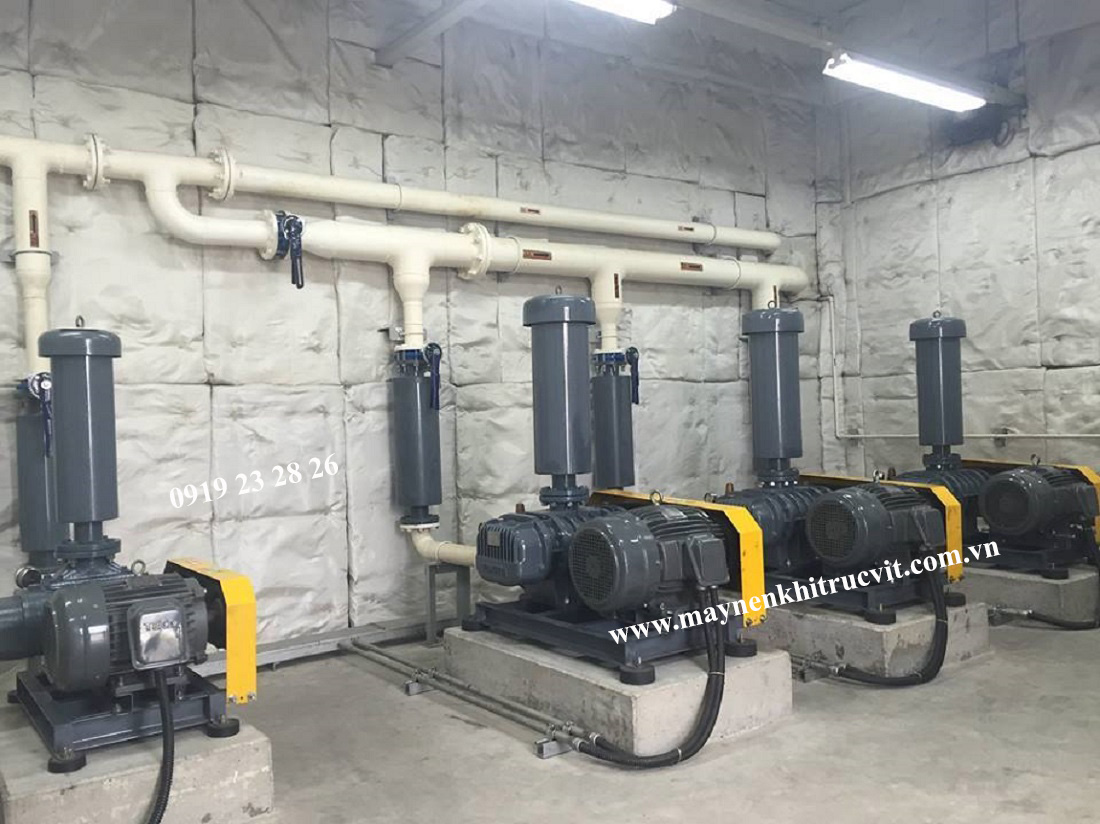 1. Pros and application.
Completely imported on the morden production line of the one of the most advanced countries in the world. Shinmaywa has go the beat quality and customer's trust.
Pros of Shinmaywa air blower.
+ Three-lobed controls any reverse flow pressure with rotor- Special silencer system.
+Stable persormance
+ Noise and vibration reduce
+ More anergy saving than nomal ones.
+ High duration
Applications of air blower
+ Air blower is used for stiring tank in the wastwater treatment system and preventing the aerobic composition.
+ Supply air for microorganism to sivive and in aerobic tank.