Notes when installing air dryer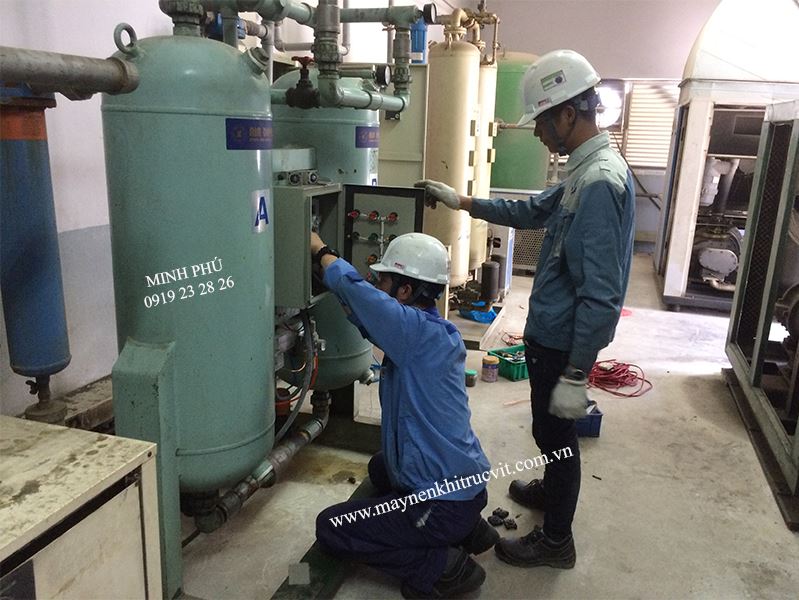 In order to be able to use the air dryer for a long time without being damaged, what should we pay attention to install and design the engine room?
​​​​​​
I. NOTES WHILE INSTALLING AIR COMPRESSOR.
1.
- Must be assembled in a flat place
- Places with many impurities such as acids and alkalis can cause corrosion.
- Must be assembled to avoid windy, insufficient space (if the air is not circulated, the drying efficiency and even the machine life will be reduced). Expand the space to the left, right, front, after about 1m for the inspection, that help protection and maintenance to be done easily.
- The place must be a place with less dust and no vibration.
*

In case of necessity, compressed air must be used to clean the cabinet periodically (about 1 to 2 times/ week).
2.In winter, it may freeze due to the remaining moisture in the machine, so it must be assembled in a place with temperatures above 0 ° C and avoid places with direct light (ambient temperature: from 1, 7oC ~ 40oC)
*Especially if the assembly place is airtight, it must be connected to ventilation, it help to avoid damage to the machine
3. Do not install the compressor in the downstream of gas and any places at risk of fire.
II. METHOD OF ASSEMBLING PIPES AND NOTICE
The assembly of pipelines must necessarily use raw materials of KS, the assembly as well as repair must be carried out in accordance with the regulations, while connecting the broken parts so that the gas does not leak out.
1. Assemble the pipeline in the direction of compressed air after accurately checking the entrance and exit of the air dryer (if installed reverse, the machine will not be able to absorb moisture, and also cause damage )
2. Water discharged to the outlet must be drained by a separate water system
3. Use the round valve when assembling the pipe so that it is easy to repair the damage to the air dryer. (Use of Radiator) Switching the pipes does not directly affect the air dryer.The support must be assemble separately to avoid the movement of the pipes
4. Make sure the air compressor's vibration not transmitted to the air dryer, the heated air do not blow into the air dryer?
5. Consider the durability like rust to use galvanized system.
Caution: When using air compressor for later stage by oil supply method, if it is cleaned once inside the heat exchanger once a year, the cleaning effect will be very large.
Related articles: How to choose Hanshin gas dryer capacity,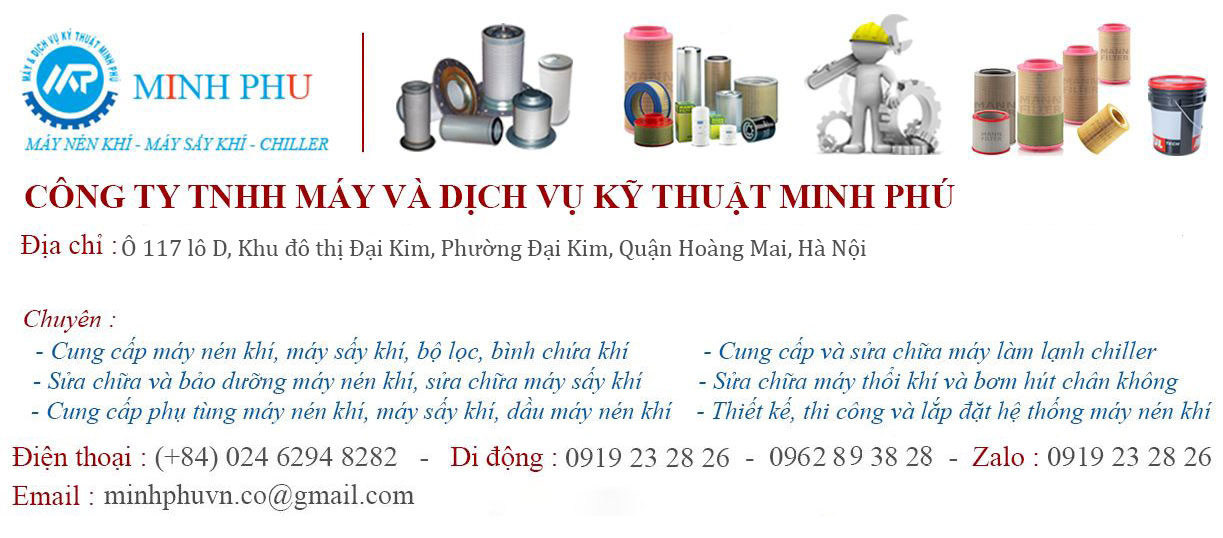 Newer articles
Older articles